How can you teach if you're not willing to learn?
We are dedicated to providing affordable firearms training for the Law Abiding Citizen, LEO's, and the Military. We provide an active course of instruction with experienced staff.
Our staff is dedicated to teaching those who are Risk Takers by purpose or by chance.
RSKTKR
Consulting (Originally "RiskTaker Services") was formed in 2004 due to a recognition that the current training in Military and Law Enforcement circles was lacking real world guidelines and some fundamental skill-sets were flawed.Recognizing this "Doc" Hewett set out to provide better training in a more realistic manner to supersede and improve on some of the inherent flaws in the system. The RSKTKR Training philosophy revolves around not what we can do but what we can teach you to do. You will not see a bunch of show-offs in our classes. "Doc" and his team teach you in a friendly manner what you need to become a better shooter.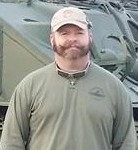 "Doc" 
-Owner, spent 11 years in the U.S. Navy, 5 years as a Security Specialist, he transitioned to  being a Corpsman (Combat Medic) and he was attached to a Marine Corps Special Operations  Unit, where he was responsible for the health and safety of the team while it was doing all forms of  Missions. He became a Civilian in 2001 and began working in the Middle East and Europe as a  Private Military Contractor, working Static and Dynamic positions as a PSD Operator and Force  Protection Specialist. After returning to the States he took his experience and went to work at the Federal Air Marshal Training center in Atlantic city NJ teaching Advanced Pistol and Concealed Carry to the Federal Law enforcement Officers that protect our skies. He then went on to work for several PMC Companies in management and teaching capacities including S.E.R.E. School and Department of State as a Rangemaster.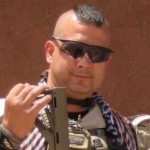 "Cruz"
 -Partner, comes to us as a long time friend and fellow instructor with the Federal Air  Marshal Program as well as Marine Special Operations as a Sniper. An accomplished and  highly motivated military, law enforcement officer and instructor with over 20 years of civilian  and military experience marked by efficiency, innovation, and increased responsibilities. A  dedicated, focused, and results-oriented team player with proven expertise in civilian, military,  and multinational law enforcement and military operations. Thrives on challenging tasks and  changing situations.In depth knowledge, experience and background in infantry weapons, tactics and security concerns. Knowledge of internal, mid-range and terminal ballistics. Experienced armorer and gunsmith leading to an enhanced understanding of the technical and mechanical workings of various military, law enforcement, and civilian weapon systems. Certified weapons repair specialist for many factory systems. Deep interest in weapons, machine guns, suppressors and explosives in the role of support to Military and Law Enforcement operations. Emergency Medical Technician /Cardiac, First Aid, AED and CPR Instructor, Martial Arts, Weapons, Military vehicles and gear, SCUBA and competitive and recreational shooting. Advanced training in military and Law Enforcement operations in a CBRNE environment.
"Chief" – Is a former Navy SEAL who is our Naval Special Warfare Advisor. He has experience going back to the VN War, Desert Shield/Storm, and time as a PMC in Iraq and Afghanistan. He brings a wealth of knowledge and experience to the team and is a highly valued contributor in any endeavor.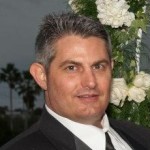 "El-Tee"
– An accomplished Instructor, Manager and Leader  in the Security, Law  Enforcement and intelligence fields.  His is specialized in Industrial / Facility Security; Force /  High Value Asset Protection; Anti / Counter Terrorism and surveillance intelligence collection  with over 25 years of Security, Law Enforcement, Maritime Security Operations, Physical  Security, Personnel Security, Full Motion Video (FMV) / Like Motion Video (LMV) Intelligence  and investigative expertise gained while serving as US DoD Civilian Contractor directly  supporting Coalition and ISAF personnel in combat zones (Iraq and Afghanistan) and as a Commissioned Officer and Senior Non-Commissioned Officer with the U.S. Navy.  A results driven manager, with broad experience in fused intelligence, FMV analysis, facilities and asset protection, K9 and Investigation Operations.  El-Tee is an invaluable asset to any team with added experience and skills in mission and project planning geared to Unit success and goal accomplishment.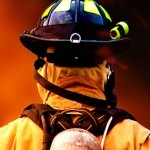 "Mongo"
– Lead Medical Instructor is a Firefighter/Paramedic in one of Florida's largest and  busiest counties with 11 years in service. He has copious amounts of experience in patient care  in the field, covering everything from vehicular trauma to industrial accidents and GSW's.  Being in a state frequently hit by storms and hurricanes has provided numerous opportunities  for him to be first on-scene for disaster relief as well. "Mongo" came to RSKTKR Consulting as  an experienced Firefighter/Paramedic with a great combination of proficiency, teaching ability,  and skillset as well as a great passion for the students and passing on that knowledge. His ability to break it down, runs with our philosophy of giving the student a simple and concise way to deal with problems presented to them in a stressful situation.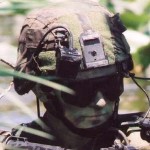 "Ranger S"
– Is our Photography and Multimedia specialist and comes to us from the Ranger Batt and PMC world. He is an accomplished Instructor and Procurement Specialist as well as contract specialist.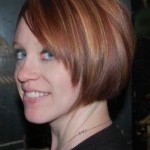 "Red" -Co Owner, is "Doc's" wife, and has been teaching Martial Arts for 10 years with a short competitive career, and Firearms for 6 years. She holds a degree in Psychology and heads up the administrative side of the house making sure all the classes run smoothly.